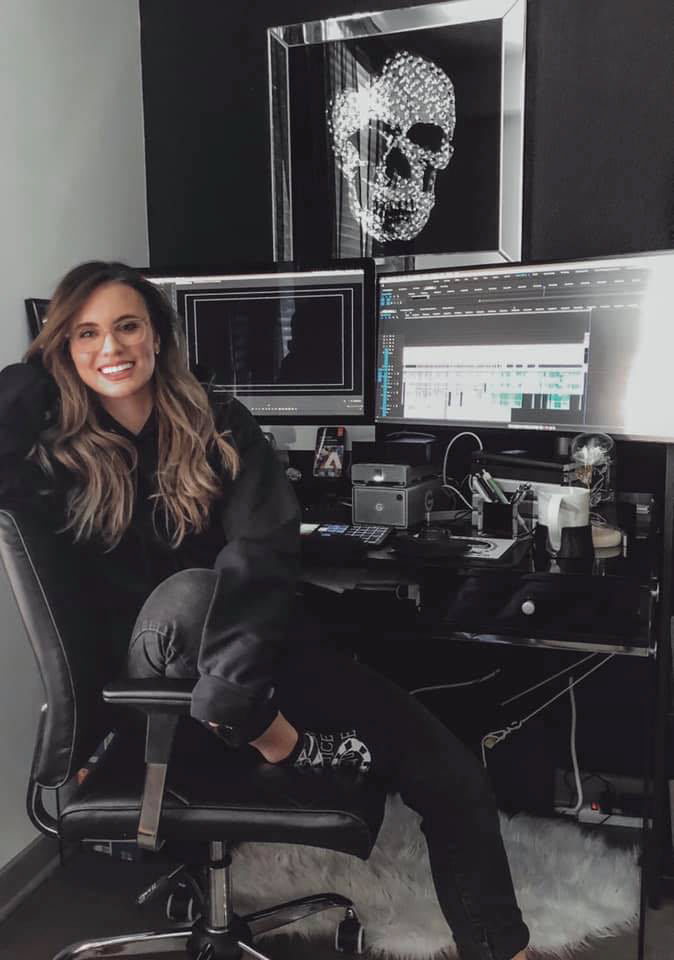 Delana is a Union Assistant Editor and Freelance Editor based in Glendale, CA. She is certified in editing by Adobe in Premiere Pro and Apple in Final Cut Pro X. She also is experienced in Avid Media Composer (pursuing certification) and After Effects.
Delana currently works as an Assistant Editor at NBC's
The Voice
(Season 19 and Season 20). 
Her assisting experience includes:
• Ingesting/Transcoding/Syncing/Grouping/Audio Assigning
• Slo-Mo Syncing
• Uprezzing Footage for Online
• Ingesting Archival and Acquired Footage
• Script Syncing
• Network Exports / Locking Episodes
• Creating EDLs, Pic Refs, and AAFs
• Handling Troubleshooting Requests from Editors and Producers
• Pulling Selects for Editors
• Experience Working In-Office & Remotely
• Cutting In & Turning Over VFX / 3D Shots
In 2019, Delana was selected as an Honorary Intern for the 
American Cinema Editors
. There, she shadowed 
John Axelrad, ACE
 (editor of "Ad Astra," "Krampus," etc.) on the new 2020 horror film, "
Antebellum
." She also shadowed the Supervising Editor at "The Voice," 
Robert M. Malachowski, Jr., ACE
. During the summer of 2018, she was a Post Production Intern at Paramount Pictures won 1st place in the Paramount intern short film competition. In the fall of 2018, she graduated from the University of Central Florida with her B.A. in Film with a Minor in Mass Communication.
Additionally, Delana owns a freelance videography company titled 
Lonely Lock Films
. She has been producing award-winning videos from a very young age and has many years of experience in freelance videography — varying from music videos, trailers/sizzle reels for 
Pathfinder Media
, promotional videos for musical artists and radio stations, short films, commercials, wedding videos, and EPKs. She was also a part of Auburn University's Athletic Video Department team, War Eagle Productions, as a Grip, Tricaster, Utility, and Editor. 
Delana would describe herself as a detail-oriented, driven, and organized individual who is always looking for opportunities to grow and engage in her craft. As someone who was born and raised in Central Florida, she considers Walt Disney World and Universal Orlando her homes. She is a horror movie fanatic and has a Harry Potter scar. She can speak a bit of French and loves fashion. Her favorite movie of all-time is "Get Out" (2017), and her favorite horror villain is Jason Voorhees. In her free time, she loves to spend time with her dog, Louis, and her cat, Chanel — as well as playing the Friday the 13th and Dead by Daylight video games and listening to John Carpenter's soundtracks.
email: contact@delanawilkinson.com